Join four acclaimed contributors to How to Write a Mystery and help celebrate the release of this new, essential guide for mystery writers — and their readers.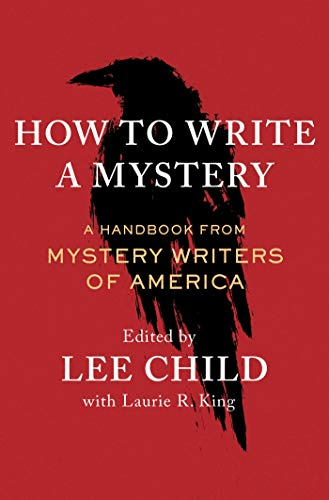 "It's just a wonderful book, a seminar in genre writing conducted by some of the genre's most accomplished practitioners … This is a writing guide that readers and writers will turn to again and again."
"Everything you wanted to know about how to plan, draft, write, revise, publish, and market a mystery, courtesy of the cheerleaders from the Mystery Writers of America … A chorus of encouraging voices that mix do-this instruction with companionable inspiration."
Join bestselling authors Lee Child, Laurie R. King, Gary Phillips, and Jacqueline Winspear live for a one-of-a-kind, personal introduction to the new bestseller: How to Write a Mystery: A Handbook from Mystery Writers of America. Edited by Lee and Laurie, How to Write a Mystery, contains essays from 70 of the most successful mystery writers in the business—including Jeffery Deaver, Tess Gerritsen, and Charlaine Harris. This must-have guide offers established and aspiring mystery writers alike practical, current, and inspiring advice on how they can write the next great mystery.
"What piece of writing advice do you wish you'd had at the beginning of your career?" is the core question driving How to Write a Mystery, as experts share personal anecdotes, tried and true tips, and guiding questions for readers to consider when practicing their own writing. The handbook touches on a wide range of topics necessary for any writer—distinguishing genres, developing well-crafted characters, mastering the art of pacing and plotting, effectively presenting diversity and inclusivity, and understanding the business side of publishing. With entirely new content shared by the most accomplished mystery writers of our time, How to Write a Mystery is a ticket to the greatest mystery-writing workshop ever.