Join Karin Slaughter live to celebrate the release of her book Girl, Forgotten.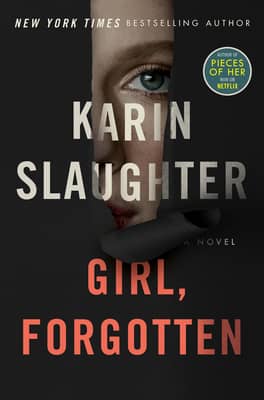 "Annnnd she does it again. Slaughter's latest high-stakes thriller follows a defense attorney whose dark past is coming back to haunt her—all thanks to a new client she's called in to represent days before his trial. There's deception, sabotage, violence, family secrets . . . all the stuff you could want from a fictional page-turner, really."
"Her talent is the equivalent of an Edgar Allan Poe or a Nathaniel Hawthorne . . . An exemplary storyteller, weaving her words with skill and intelligence. She will be recognized as one of the great talents of the 21st century and will hold an honored place in the realm of world literature."
From the New York Times bestselling author of PIECES OF HER, comes an electrifying thriller featuring newly minted US Marshal Andrea Oliver as she investigates a cold case with links to her father's past.
A small town hides a big secret…
Who killed Emily Vaughn?
A girl with a secret…
Longbill Beach, 1982. Emily Vaughn gets ready for the prom. For an athlete, who is smart, pretty and well-liked, this night should be the highlight of her high school career. But Emily has a secret. And by the end of the evening, that secret will be silenced forever.
An unsolved murder…
Forty years later, Emily's murder remains a mystery. Her tight-knit group of friends closed ranks; her respected, wealthy family retreated inwards; the small town moved on from her grisly attack. But all that's about to change.
One final chance to uncover a killer…
US Marshal Andrea Oliver arrives in Longbill Beach on her first assignment: to protect a judge receiving death threats. But, in reality, Andrea is there to find justice for Emily. The killer is still out there — and Andrea must discover the truth before she gets silenced, too…