Join author Alexander McCall Smith live to celebrate The Joy and Light Bus Company.
In this latest installment in the beloved No. 1 Ladies' Detective Agency series, Mma Ramotswe is tempted to put the brakes on a business venture before it even gets rolling.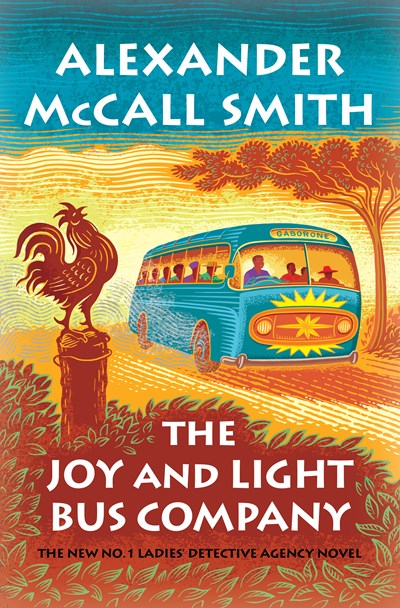 "Comfort-food reading, and never more welcome."
Mr. J.L.B. Matekoni attends a course hosted by the local chamber of commerce entitled "Where Is Your Business Going?" But rather than feeling energized, he comes back in low spirits, unsure how to grow the already venerable and successful Tlokweng Road Speedy Motors. Then an old friend from school approaches him about a new business venture that could be just the ticket. When it turns out he will need to mortgage his property in order to pursue this endeavor, Mma Ramotswe and Mma Makutsi wonder what this will mean for his current business — as well as their own.
Even as she puzzles over mysteries on the domestic front, Mma Ramotswe's professional duties must take precedence. When a concerned son learns that his aging father's nurse now stands to inherit the family home, he begins to doubt her intentions and takes his case to Botswana's premier detective agency. Fortunately, Mma Ramotswe and Mma Makutsi are committed agents of justice and agree to investigate.
Tricky as these matters may be, Mma Ramotswe knows that the most creative solutions are often found with the support of loving friends and family. Working together over a cup of red bush tea, she and Mma Makutsi will rely on their tact, humor, and goodwill to ensure that all involved find the happiness that they deserve.