Join Moshin Hamid live to celebrate the release of his book The Last White Man.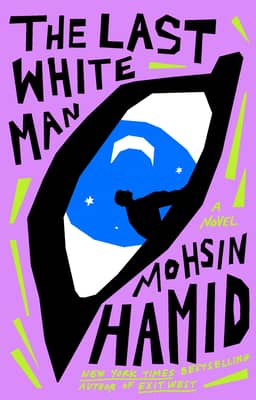 "A brilliantly realized allegory of racial transformation. . . . Hamid's story is poignant and pointed, speaking to a more equitable future in which widespread change, though confusing and dislocating in the moment, can serve to erase the divisions of old as they fade away with the passing years. A provocative tale that raises questions of racial and social justice at every turn."
"With one remarkable book after another, Mohsin Hamid has proven himself to be one of the 21st century's most essential writers. This is, perhaps, his most remarkable work yet. THE LAST WHITE MAN is myth and poetry operating as a deeper form of social commentary, and an extraordinary vision of human possibility."
From the New York Times-bestselling author of Exit West, a story of love, loss, and rediscovery in a time of unsettling change.
One morning, a man wakes up to find himself transformed. Overnight, Anders's skin has turned dark, and the reflection in the mirror seems a stranger to him. At first he shares his secret only with Oona, an old friend turned new lover. Soon, reports of similar events begin to surface. Across the land, people are awakening in new incarnations, uncertain how their neighbors, friends, and family will greet them. Some see the transformations as the long-dreaded overturning of the established order that must be resisted to a bitter end. In many, like Anders's father and Oona's mother, a sense of profound loss and unease wars with profound love. As the bond between Anders and Oona deepens, change takes on a different shading: a chance at a kind of rebirth — an opportunity to see ourselves, face to face, anew.
In Mohsin Hamid's "lyrical and urgent" prose (O Magazine), The Last White Man powerfully uplifts our capacity for empathy and the transcendence over bigotry, fear, and anger it can achieve.