Join celebrated authors David Mitchell and Michael Chabon for a one-of-a-kind, personal conversation about writing, reading, and living in these unprecedented times.
This live session, hosted by Tom Barbash, takes place on the occasion of David's new book, Utopia Avenue.
Utopia Avenue is the long-awaited new novel from the bestselling, prize-winning author of Cloud Atlas and The Bone Clocks.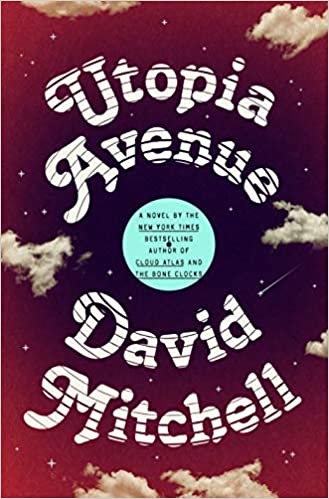 "Enchanting, boisterous, and thoroughly enjoyable …. Utopia Avenue is the magical, musical escape we desperately need."
Utopia Avenue is the strangest British band you've never heard of. Emerging from London's psychedelic scene in 1967, and fronted by folk singer Elf Holloway, blues bassist Dean Moss and guitar virtuoso Jasper de Zoet, Utopia Avenue embarked on a meteoric journey from the seedy clubs of Soho, a TV debut on Top of the Pops, the cusp of chart success, glory in Amsterdam, prison in Rome, and a fateful American sojourn in the Chelsea Hotel, Laurel Canyon, and San Francisco during the autumn of '68.
David Mitchell's kaleidoscopic novel tells the unexpurgated story of Utopia Avenue's turbulent life and times; of fame's Faustian pact and stardom's wobbly ladder; of the families we choose and the ones we don't; of voices in the head, and the truths and lies they whisper; of music, madness, and idealism. Can we really change the world, or does the world change us?